Tools of the Trade
This is a photo if the zoom 123 and the boss 550 drum machines. Under them is the Korg 01w workstation.
This is an aerial view of some of my equipment. The Boss 770 in the left corner.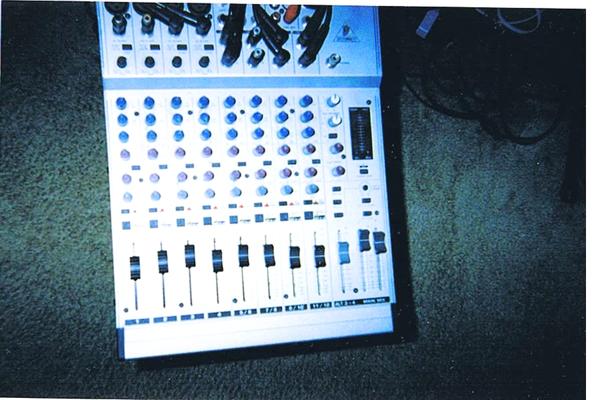 My 8 track mixing board....I push it to the limit...daily.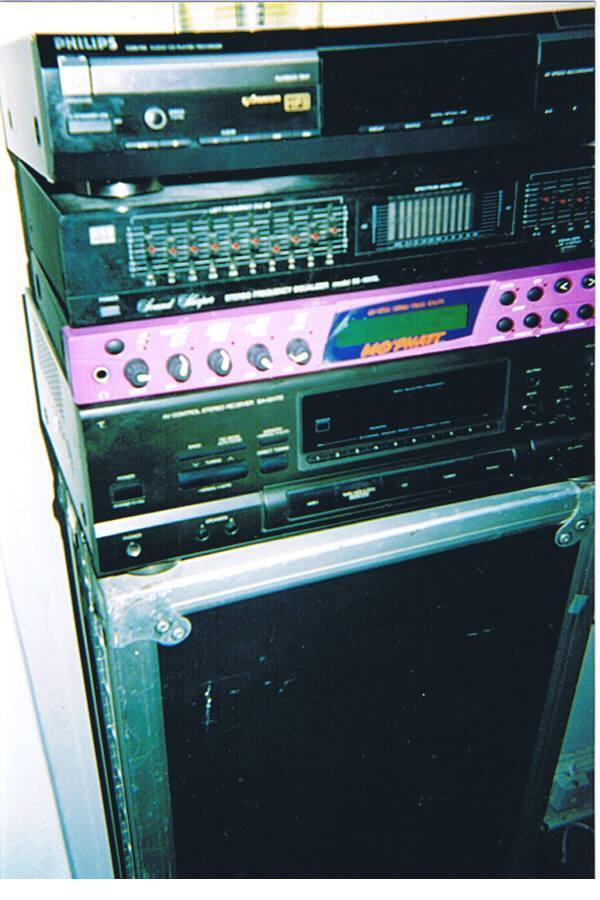 The Cd burner mixed with the Equilizer and the MoPhat Midi module....resting on top the Receiver.